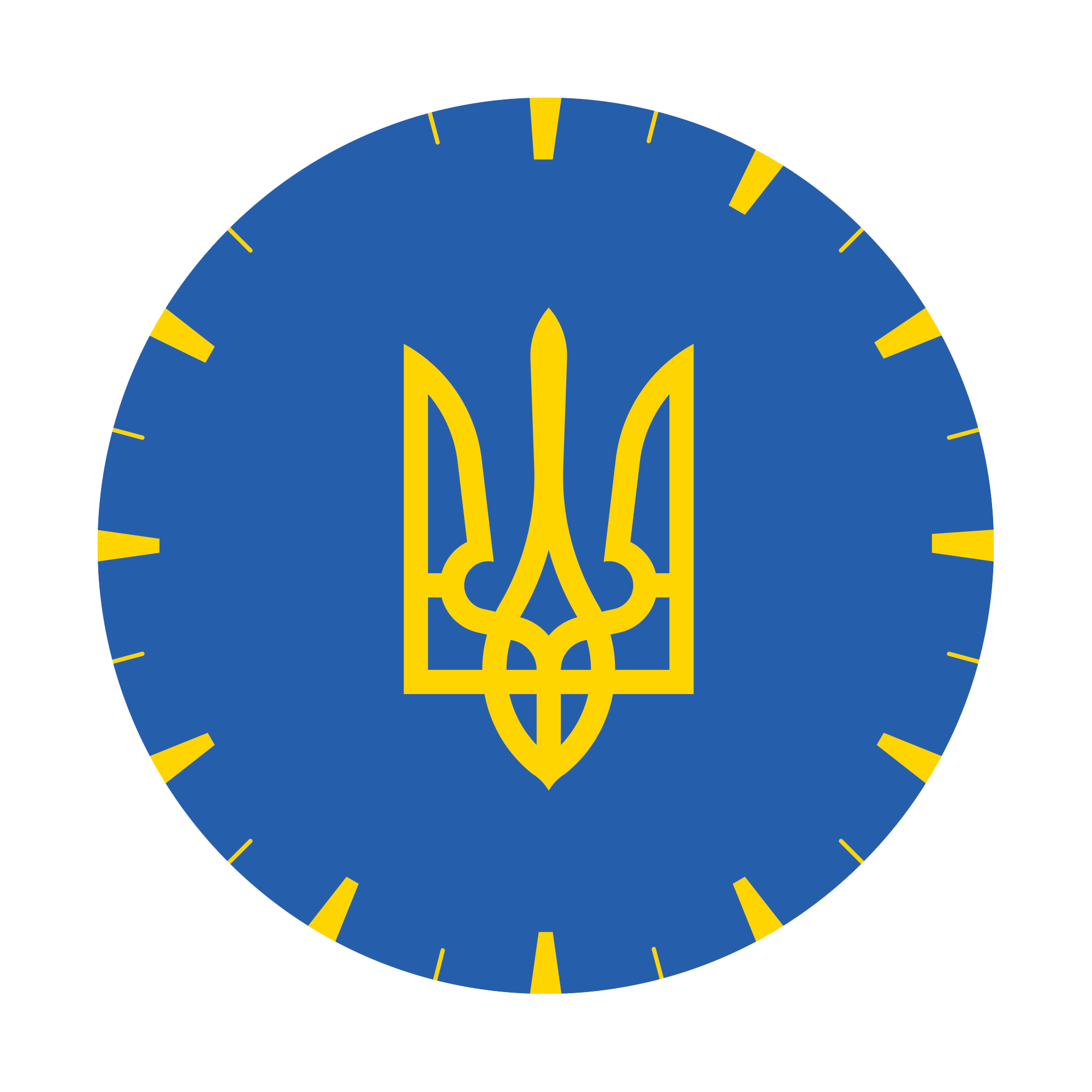 Estimate: $3,500
The ARC II Ukraine is a piece unique designed to commemorate the bravery of the Ukrainian people in their fight for freedom. As all other Arcanaut watches, the piece is made in our workshop in Copenhagen, Denmark. It features our unique pebble shaped watch case and square crown on a black rubber strap.
No buyer's premium is applicable on this #WatchFamforUkraine lot
All proceeds will be donated to WCK
Please note that the watch will be shipped to the winning bidder directly by the donors.
Shipping costs will be covered by the donors, however all import duties and taxes are the responsibility of the buyer
Buyers are advised that the charitable purpose of these lots has no impact on the buyer's obligation to pay sales or use taxes, as applicable
Winning bidders will be contacted directly by the donors after the auction ends
Payment can be made by wire transfer or credit card (Up to $50,000 with a 3% surcharge)
The Details
Dial Color
Sandblasted Stainless Steel with Blue and Yellow Accents
Donated by Arcanaut
Слава Україні! 💙💛 If you're like us, you might feel a bit empty inside prancing around in freedom while the Russian army is bombing valiant Ukrainians, punishing them for nothing else than their desire to live in a free and independent country. No matter how long or short this war is going to be, the Ukranians will need a whole lot of help. This is our attempt to chip in.
Arcanaut is a Pan-Scandinavian watch brand created by enthusiasts for enthusiasts. We are a team of makers, designers and not least die-hard watch geeks, all of whom have set out to create beautiful mechanical watches through an experimental and unconventional approach to design. Our team is led by Chief Designer Anders Brandt (DK), and Chief of Materials Development James Thompson (SE) AKA Black Badger.