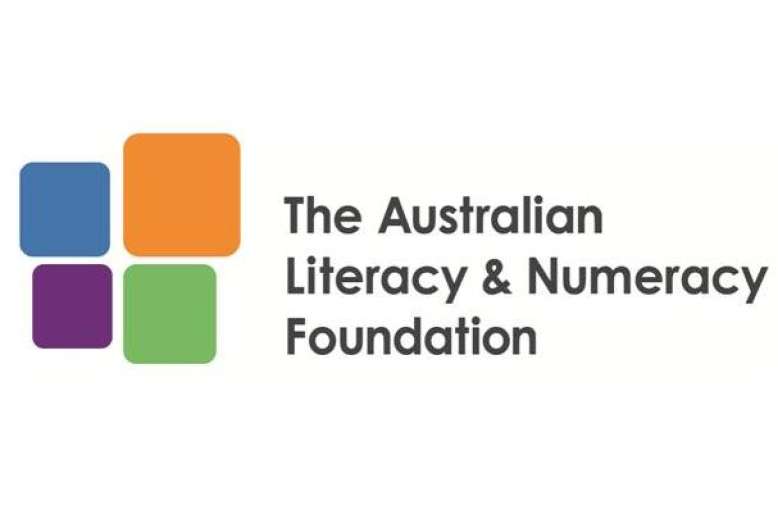 This is part of Zenith Lance 'Buddy' Franklin Bespoke Defy Extreme for Australian Literacy & Numeracy Foundation View Collection
Estimated Retail Price: $22,000 USD or $31,700 AUD
ZENITH Friend of the Brand and legendary AFL player Lance 'Buddy' Franklin has teamed up with the watchmaking experts from ZENITH to design an exclusive DEFY Extreme inspired by Australian outback landscapes. The bespoke timepiece will be auctioned with proceeds going to support the work of The Australian Literacy and Numeracy Foundation, a passion close to Buddy's heart that addresses the literacy needs of those in Australia's most maginalised communities.
A proud Indigenous Australian and one of the biggest names in the Australian Football League, Buddy Franklin has continually strived to push the boundaries, pursue peak performance and achieve the impossible - living out each day ZENITH's brand ethos of Time To Reach Your Star. Having reached his milestone of 1000 goals earlier this year, Buddy's influence continues to stretch far beyond the football field as he continues his journey as an Australian icon.
Now, Buddy has worked closely with the design team from ZENITH to bring to life a bespoke version of the DEFY Extreme model inspired by the rugged Australian landscape and Buddy's own Indgenous background. The Sapphire dial has been crafted in a custom colour called 'Ulura' with texturisation on the counter inspired by the iconic sandstone monolith and sacred site of Uluru.
The DEFY Extreme is powered by the El Primero 21 calibre, an exceptionally precise 1/100th of a second automatic chronograph with two independent escapements beating at 36'000 VpH and 360'000 VpH. Encased in titanium and rose gold, and with interchangeable rubber and Velcro straps with a fast change mechanism, the DEFY Extreme is for the modern adventurer who like Buddy Franklin will forge their own path into uncharted territory and leave their mark on the road less travelled.
With only two pieces produced – the first belonging to Buddy himself, and the second to be auctioned on loupethis.com with proceeds going towards The Australian Literacy and Numeracy Foundation – the wearer will be able to sport one of two bespoke timepieces to match that of Buddy Franklin.
Founded in 1999, The Australian Literacy and Numeracy Foundation is a national charity which supports Indigenous Australians and Australia's most marginalised communities in gaining essential literacy, language and communication skills. The proceeds of the watch auction will go towards their vital work with the Alice Springs community, providing hundreds of children and young people with Literacy Packs, full of brand new, essential learning supplies and engaging books. 
In line with ZENITH's brand philosophy of Time to Reach Your Star, the Australian Literacy and Numeracy Foundation equips marginalised Australians who are excluded from mainstream educational support with resources and programs that propel them on the path to achieving the remarkable against all odds. At the heart of Zenith since its foundation in 1865, the creed of Time to Reach Your Star has highlighted visionaries who have strived to fulfil their dreams no matter the adversity standing in their way. Through this partnership, Zenith aims to empower some of Australia's youngest and most vulnerable individuals through education as they pursue their dreams, and guide them on the path to reaching their stars.
There is no premium for this lot
All proceeds will be donated to The Australian Literacy and Numeracy Foundation
Credit card payment is not available, and wire transfer payment will be made directly to LVMH WATCH & JEWELLERY AUSTRALIA
Buyers are advised that the charitable purpose of these lots has no impact on the buyer's obligation to pay sales or use taxes, as applicable
Bid prices made are inclusive of VAT / GST (if any)
Fulfillment of this auction will be made by the manufacture
Key points: Stronger, bolder and more powerful design. 1/100th of a second Chronograph movement
Exclusive dynamic signature of one rotation per second for the Chrono hand. 1 escapement for the Watch (36,000 VpH - 5 Hz) ; 1 escapement for the Chronograph (360,000 VpH - 50 Hz)
Certified Chronometer. Screwed-in crown. Full Interchangeable strap system. 2 straps included: 1 titanium bracelet with folding clasp & 1 black Velcro strap with titanium buckle. Special Sapphire dial with "Uluru" texturisation
Movement: El Primero 9004 automatic
Frequency 36,000 VpH (5 Hz)
Power reserve min. 50 hours
Functions : 1/100th of a second chronograph functions. Chronograph power-reserve indication at 12 o'clock. Hours and minutes in the centre. Small seconds at 9 o'clock, Central chronograph hand that makes one turn each second, 30-minute counter at 3 o'clock, 60-second counter at 6 o'clock
Finishes: Gold colored main plate on movement + Special black Gold colored oscillating weight with satined finishings
Material: Brushed titanium case with rose gold pushers protectors & dodecagonal bezel
Water resistance: 20 ATM
Dial: Tinted sapphire with "Uluru" texturisation
Hour markers: Gold-plated, faceted and coated with " SuperLuminova SLN C1
Hands : Gold -plated, faceted and coated with " SuperLuminova SLN C1
Bracelet & Buckle: 1 Black Rubber with triple folding clasp, 1 Metal bracelet with folding clasp and 1 Velcro strap with buckle
ZENITH exists to inspire individuals to pursue their dreams and make them come true – against all odds. Since its establishment in 1865, ZENITH became the first vertically integrated Swiss watch manufacture, and its watches have accompanied extraordinary figures that dreamt big and strived to achieve the impossible – from Louis Blériot's history-making flight across the English Channel to Felix Baumgartner's record-setting stratospheric free-fall jump. Zenith is also highlighting visionary and trailblazing women by celebrating their accomplishments and creating the DREAMHERS platform where women share their experiences and inspire others to fulfill their dreams.
With innovation as its guiding star, ZENITH exclusively features in-house developed and manufactured movements in all its watches. Since the creation of the El Primero in 1969, the world's first automatic chronograph calibre, ZENITH has gone on to master high-frequency precision and offers time measurements in fractions of a second, including 1/10th of a second in the Chronomaster collection and 1/100th of a second in the DEFY collection. Because innovation is synonymous with responsibility, the ZENITH HORIZ-ON initiative affirms the brand's commitments to inclusion & diversity, sustainability and employee wellbeing. ZENITH has been shaping the future of Swiss watchmaking since 1865, accompanying those who dare to challenge themselves and reach new heights. The time to reach your star is now.
About The Australian Literacy & Numeracy Foundation
The Australian Literacy & Numeracy Foundation (ALNF) is a national charity seeking to assist people in our most marginalised communities to gain vital language, literacy and communication skills. ALNF's specialised, innovative and proven programs address the needs of a diverse range of individuals and communities – specifically targeting First Nations, refugee and other vulnerable Australians. ALNF believes that literacy is freedom- literacy allows individuals to access education, participate meaningfully in our society and to have a voice. It is a basic human right.
About Lance 'Buddy' Franklin
Lance 'Buddy' Franklin (born 30 January 1987) is a professional and proud Indigenous Australian rules footballer playing for the Sydney Swans in the Australian Football League (AFL). The Western Australian, drafted in 2004 previously played for the Hawthorn Football Club from 2005 to 2013. The star forward has played 341 AFL games, won two premierships with Hawthorn and is the fifth-greatest goal-kicker in VFL/AFL history with 1047 goals. A giant of the game, he is one of just five men with eight All Australian blazers, one of just two players in the game's history to have booted 300 goals for two clubs and has won four Coleman Medals throughout his football career spanning 18 years. Lance kicked the AFL Goal of the Year on two occasions and received a nomination for the 2005 AFL Rising Star award. He currently resides in Sydney, Australia with his wife Jesinta, daughter Tullulah and son Rocky.