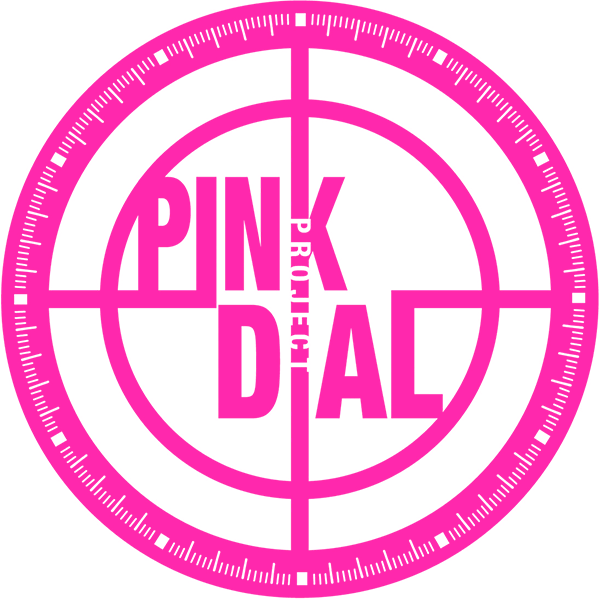 Estimate: $5,000
For our contribution to the cause, we've created a unique piece reminiscent of vintage, mid-century timepieces with our interpretation of a linen dial. Not only was this a style we'd never tried before, but the textile-effect of linen dials refers to the texture of ribbon fibre, alluding to the international symbol for Breast Cancer Awareness, the Pink Ribbon. To add to its allure on auction day, our Pink Dial also provides several sneak peeks of what to expect from our upcoming third watch, the Model 3. The Dial Defined by their crosshatched pattern, linen dials became prominent roughly around the 1940s, with their fabric-like texture created through processes such as engraving.
No buyers premium is applicable on this Pink Project lot
All proceeds will be donated to UICC
Please note that the watch will be shipped to the winning bidder directly by the brand. Shipping costs will be covered by the brand, however all import duties and taxes are the responsibility of the buyer
Buyers are advised that the charitable purpose of these lots has no impact on the buyer's obligation to pay sales or use taxes, as applicable
Winning bidders will be contacted directly by the brand with a timescale for delivery
Case
Ø 39mm in 925 Silver; 10.4mm in thickness
Dial
Linen textured solid silver base with pink enamel and a modified bespoke font, all created in-house.
Movement
Handwound Sellita SW210 movement; 42-hour power reserve
Function
Hours & minutes
Bracelet/Strap
Black shell cordovan; 925 silver buckle
The Details
Dimensions
39mm diameter, 10.4mm thickness
Bracelet
Black Shell cordovan, 925 Silver buckle
Included
Watch with Box and Papers
Dial Color
Linen textured solid Silver base with Pink enamel
About
Specialising in enamel, anOrdain are based out of a light-filled, purpose-designed studio in the East End of Glasgow. The team of design engineers, typographers, enamellers, watchmakers and apprentices work collaboratively to create beautiful, high-precision timepieces.
A Message From the Brand
This is probably our most significant piece to date. It shows the team's burgeoning technical ability - the dial is the first combination of linen and enamel I know of, the hands are formed from solid red-gold, as well as a very well considered and intelligent approach to design. On a personal level, I lost my dad to cancer last year, and so creating this watch has had an extra meaning for me, and I'm very grateful for the opportunity - so thank you Wei and David Sharp, and the team at anOrdain.